Harrastuspassi app recommends free time activities for teens
Valmistelu

Kokeilu

Käytössä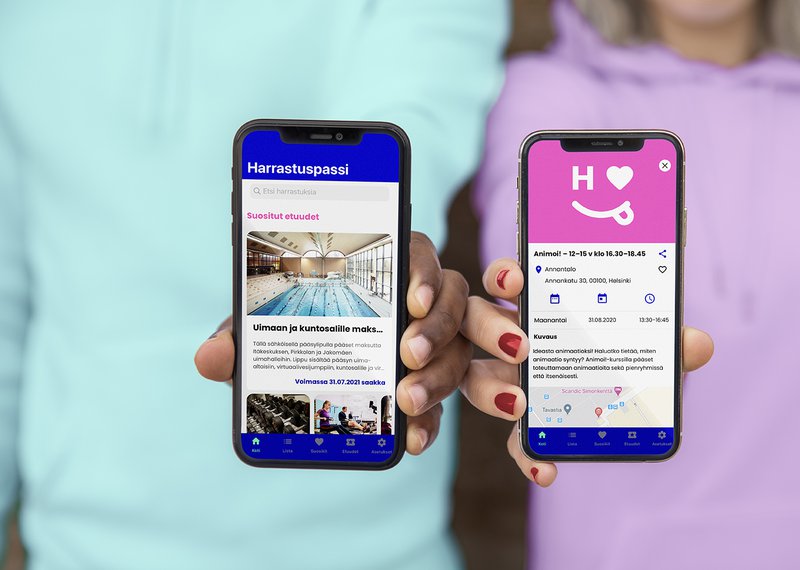 WHAT? Harrastuspassi ('Hobby passport' in English) is a mobile application for children in grades 7-9 that helps them find a suitable spare time activity. The app is in effect a one-stop shop, showing kids all of the clubs, classes and other leisure pursuits provided by the city, as well as targeted activities arranged by local organisations, associations and businesses.
WHO? For 7-9 graders who are looking for something fun to do. The app is available in Finnish, Swedish and English.
WHY? Young people can use the Harrastuspassi app to discover new hobbies and pastimes in anything from arts and crafts to sports. Activities in every part of Helsinki are listed. The app also provides several benefits, such as free trial periods in some groups. Based on the user history, the app also automatically highlights those interests and hobbies that the teen has previously viewed or participated in.
WHEN? Available now.
WHERE? More information about the app can be found in Finnish at harrastuspassi.fi, and an introductory video is available in Finnish and Swedish here.